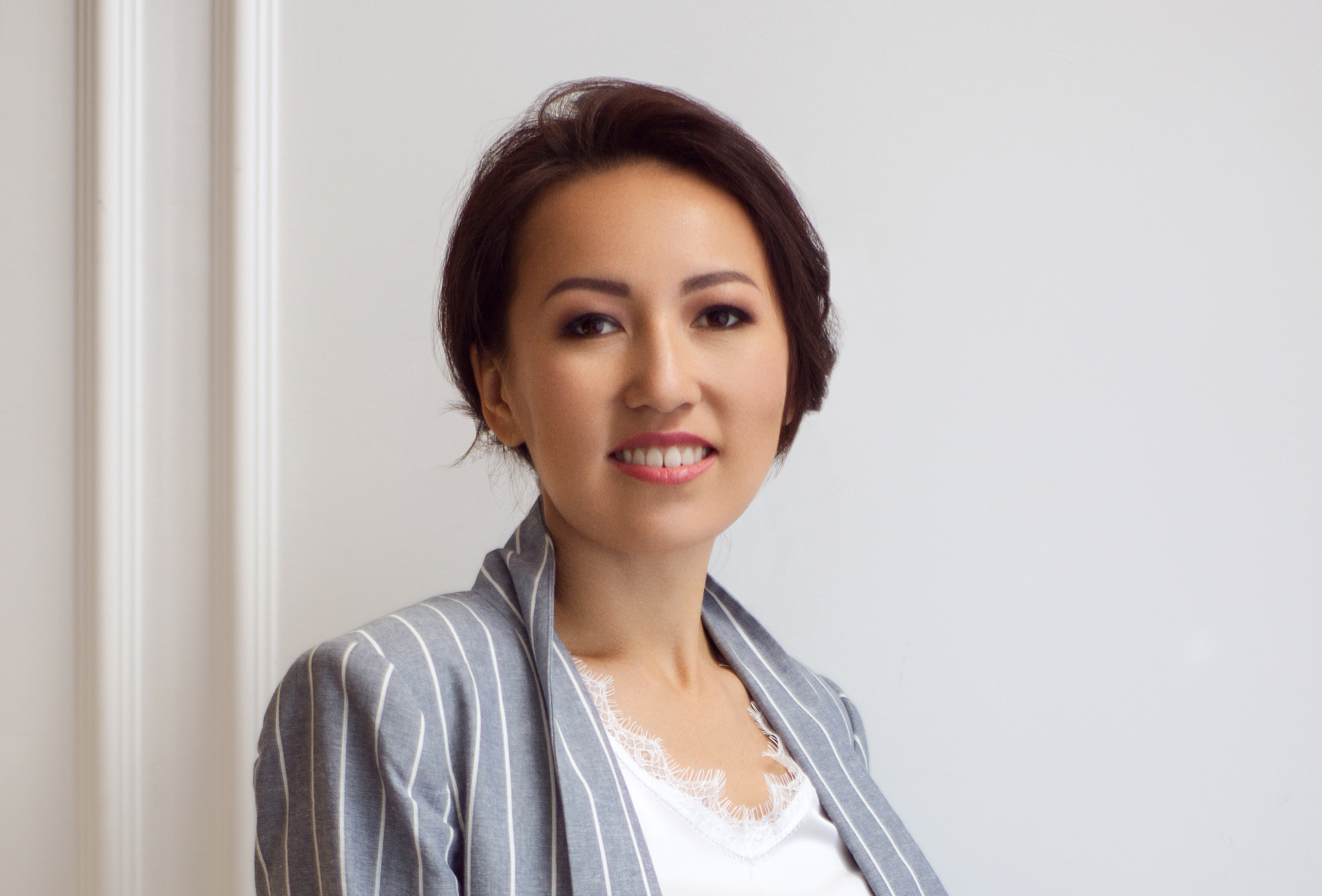 Nurgul Ryskulova has been creating unique masterpieces for many years, she manually produces Kazakh national clothes, encrusts it with stones and crystals, embroiders and comes up with new prints. But, Nurgul moves forward, she created the brand of modern ready-to-wear clothes «Nuri Ryskulova».
Nurgul started developing this line in 2010, the first fashion show was held in Karaganda within the framework of Fashion House International. In 2013, the Rixos Astana Hotel hosted a grandiose show of the fashion house «Nuraysem», in which the fashion show of the collection prêt-à-porter from Nuri Ryskulova took place. In the same year in the autumn was the show of the collection of swimsuits, which took place in the sunny Vietnam, the entire collection was bought. A year later the fashion show was held in Almaty, in the framework of World Fashion Beauty, all the dresses were sewn from hand-made fabrics with hand-embroidered embroidery, it was specially brought for this purpose from Vietnam. In August 2017, Nurgul Ryskulova represented Kazakhstan at the Palm Beach Swim Week fashion week in the United States.
The Nuri Ryskulova brand also produces national, folklore clothing. The highlight lies in the pattern on fabric, which the designer of the brand Nurgul Ryskulova develops for each client individually. The Nuri Ryskulova brand creates «shapan» (an element of Kazakh national clothes) based on the history of each zhuz (historical areas of Kazakhstan). After all, the shapan is a symbolic gift that is given when someone want to express his respect. You can also order shapan with a mink collar and «borik» from the same fur. Often national costumes from Nuri Ryskulova are bought by state and international companies. Many customers prefer the model of a shapan with a jumping snow leopard, dresses with headdresses for «Kyz Uzatu» and for a wedding. Girls often look for dresses with national patterns and Sieukele with fur or unusual shapes and also Nuri Ryskulova creates diadems that are decorated with stones. In the collection of Nuri Ryskulova also presents embroidery on a fishnet fabric. In addition, the outfits are decorated with beads and Swarovski stones. Dresses are presented in showrooms of Almaty, Astana, Aktobe and Karaganda.