Almaty session Eurasian Fashion Week spring-summer 2020 season will be held on September 10,11,12. We present you our brand ambassadors.
Zhandarbek Sarsebayev is a well-known TV presenter and entrepreneur, buyer and stylist. Zhandarbek graduated with honors from Al-Farabi Kazakh National University, was the face of well-known television channels in Kazakhstan (KTK, TELEMAX, TVM, TOTEM, channel 31 and NTK).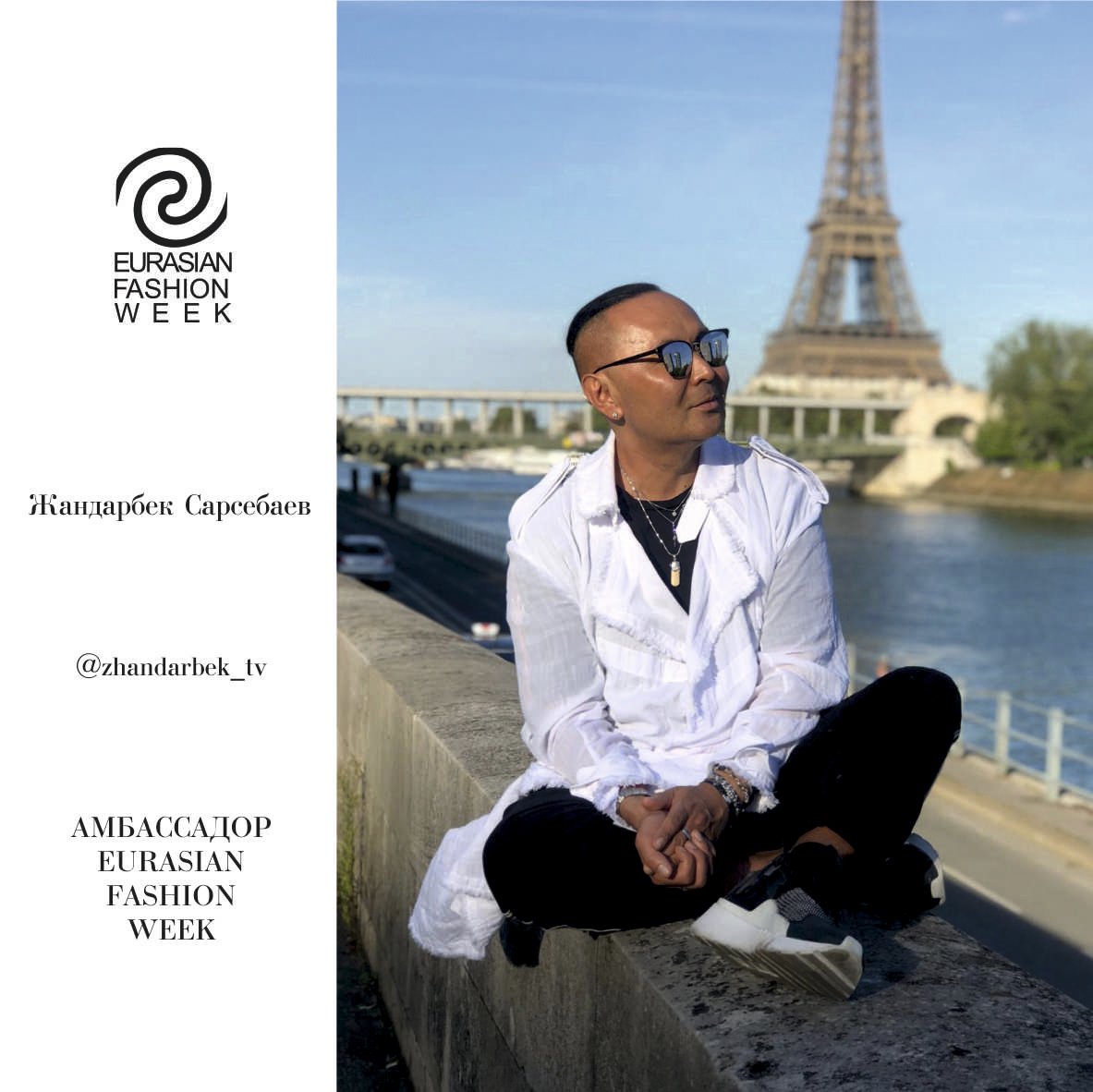 Now Zhandarbek is engaged in fashion entrepreneurship as a buyer and owner of the PERSONNAGE chain of boutiques, for many years he has been an official partner of cultural events organized by the Consulate General of France in Kazakhstan. Since 2013 lives in Paris and represents the brand F.D.F.
Aisulu Akhimova is the most famous numerologist of Kazakhstan, the author of the column "Number of the Day" on "Russian Radio" in Kazakhstan, Moldova and the CIS countries. Aisulu is also a certified psychologist (psychoanalysis, psychodrama, Erickson hypnosis). In the past, Aisulu actively worked in the modeling business, has the title of "Miss Asia Sport".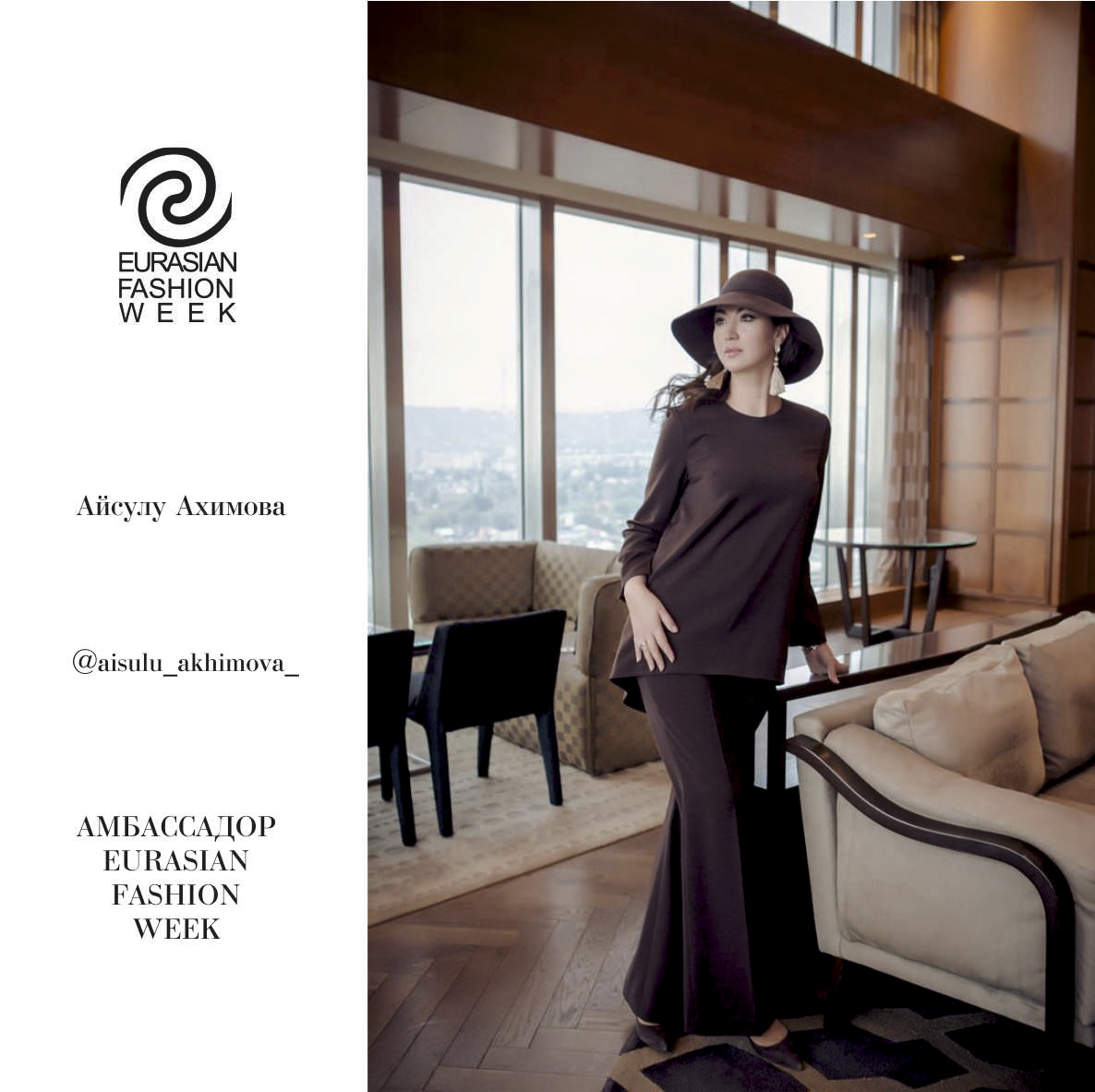 Marzhan Otegen – journalist, TV presenter, owner of a bakery network, blogger. Marjan maintains a blog about family values ​​and the preservation of traditions, talking about the role of women in modern society, raising social topics and doing charity work.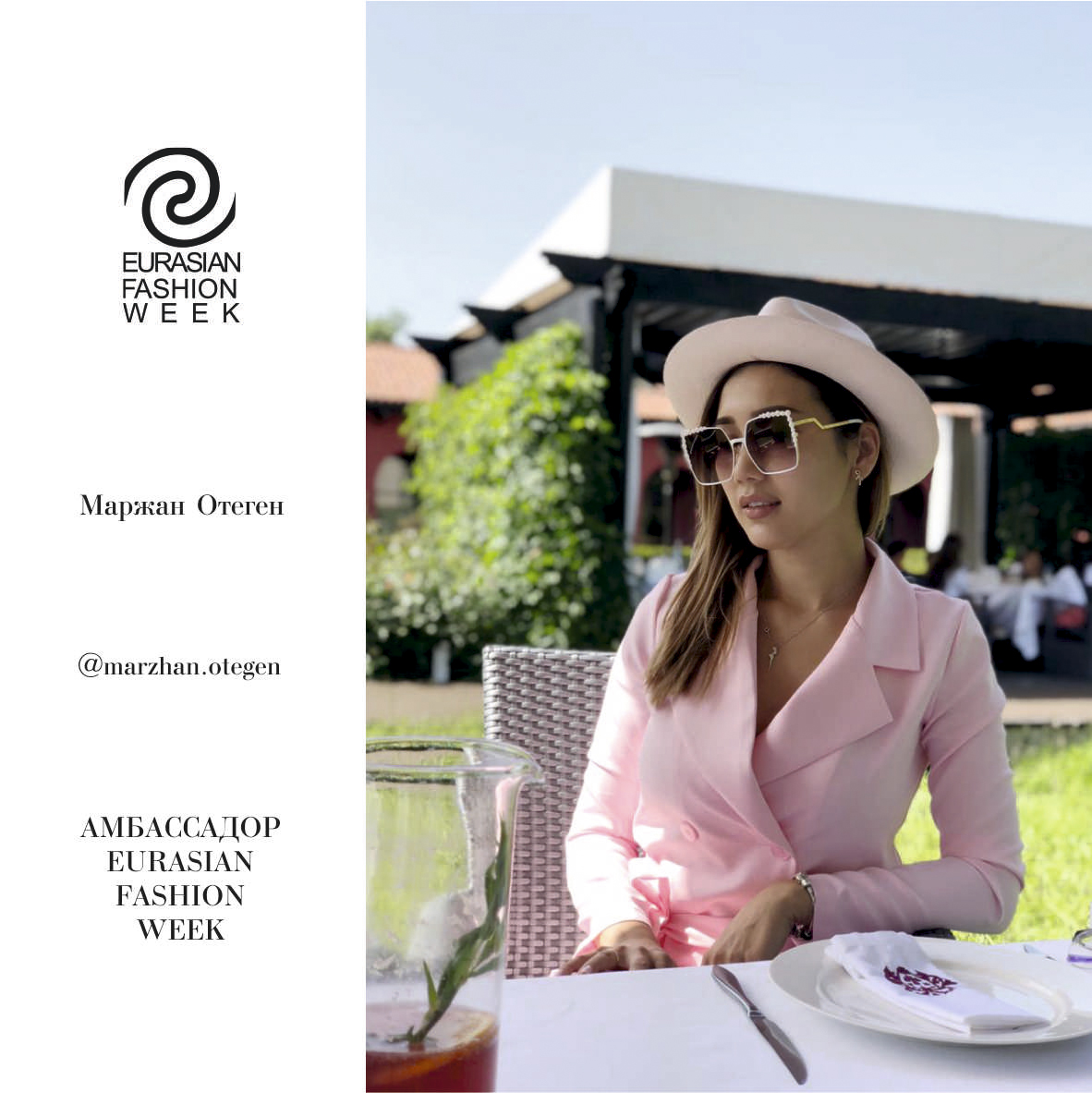 Saule Sergazinova is a well-known PR specialist, lifistyle blogger, traveler. She constantly takes part in the shows of Kazakh designers and wears their creations around the world, thereby promoting domestic fashion. She is fond of sports, run,  skiing and often going to the mountains!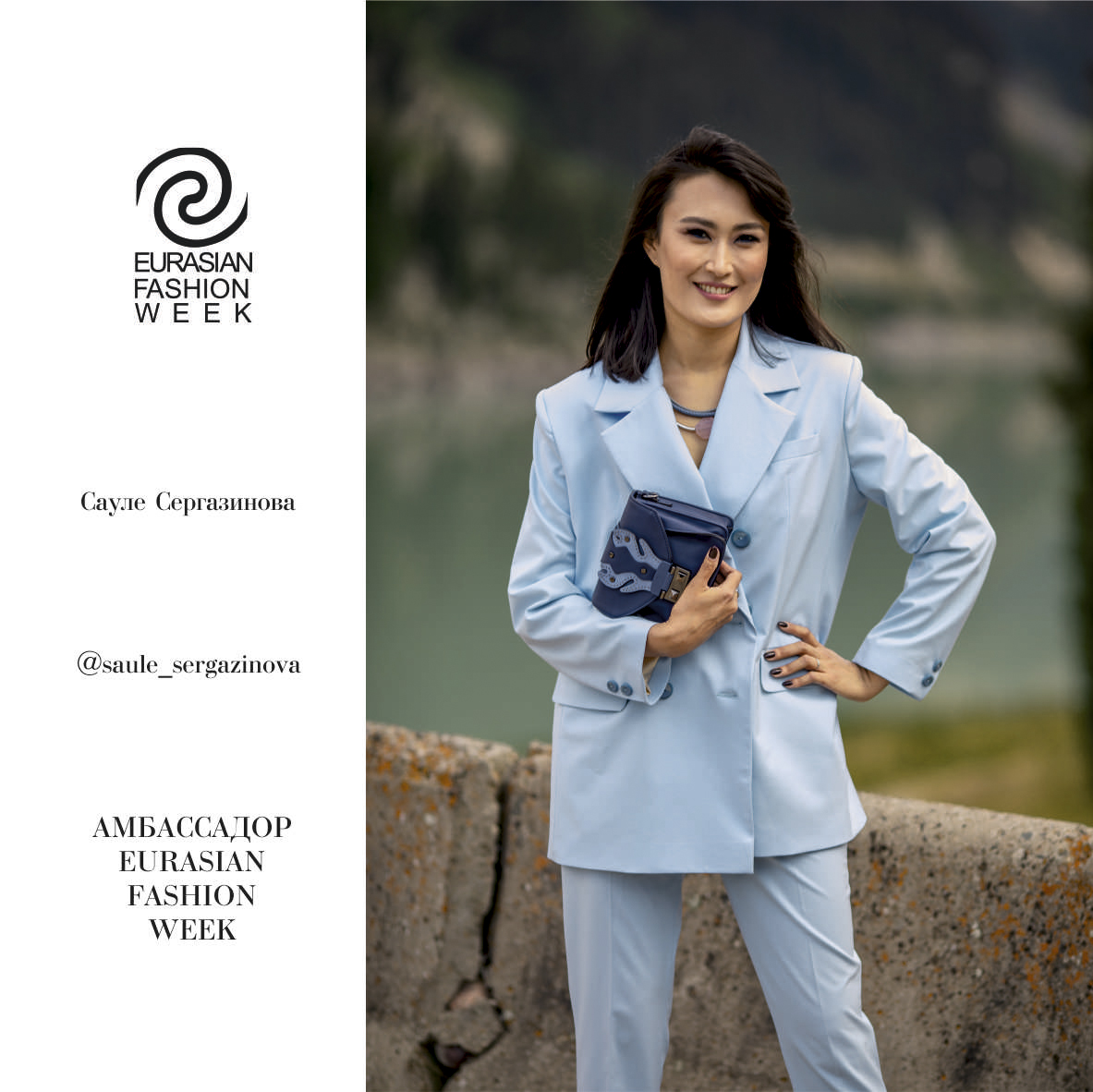 Olga Kim is the founder of the jewelry brand Brosh and Anthena Clothing, art director of Eurasian Fashion Week. Member of the Council of Business Women, President of the Trade Association, lifestyle blogger and business mom.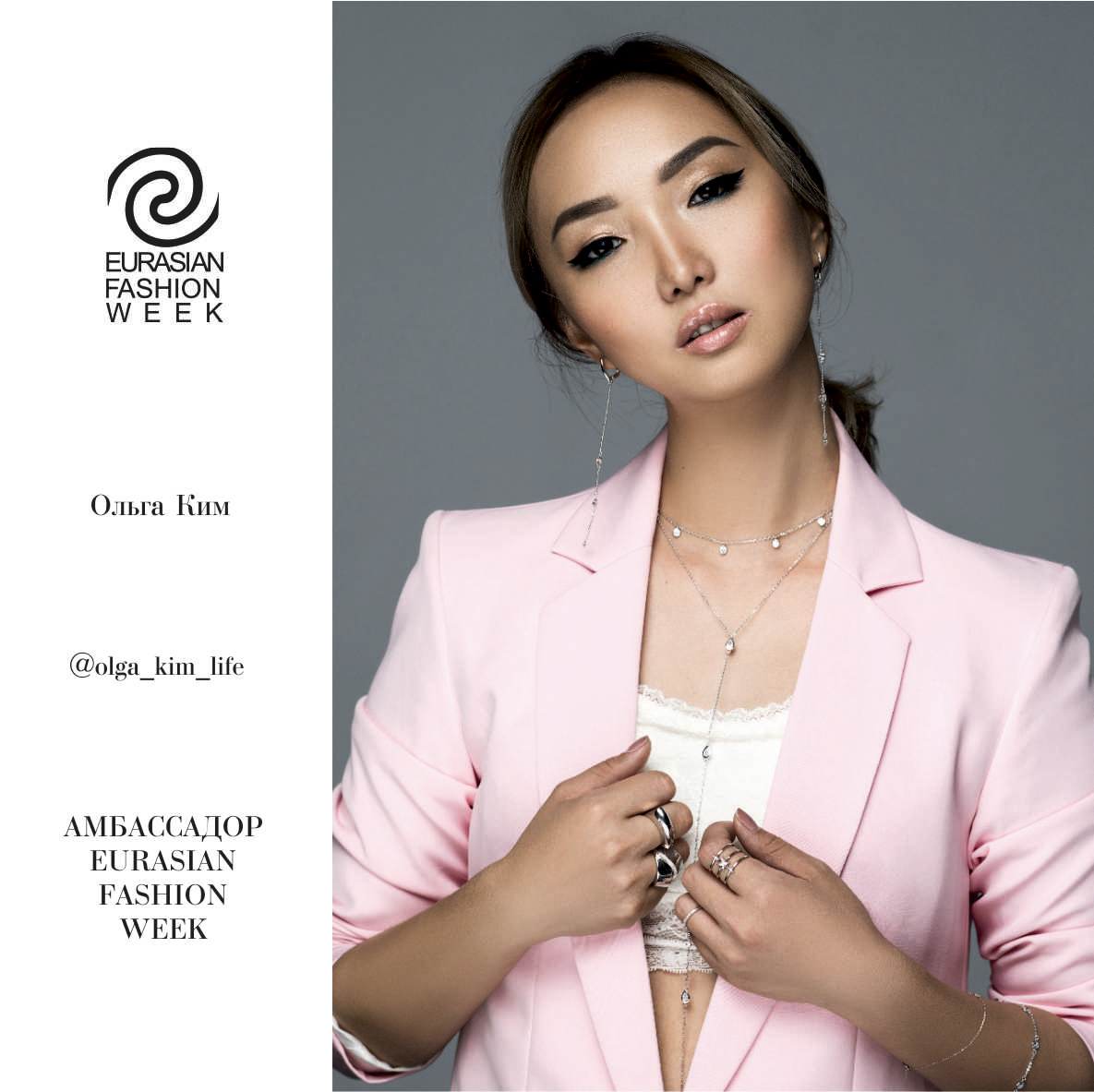 Gulbarshyn Zairova – TV presenter, business lady, business mother.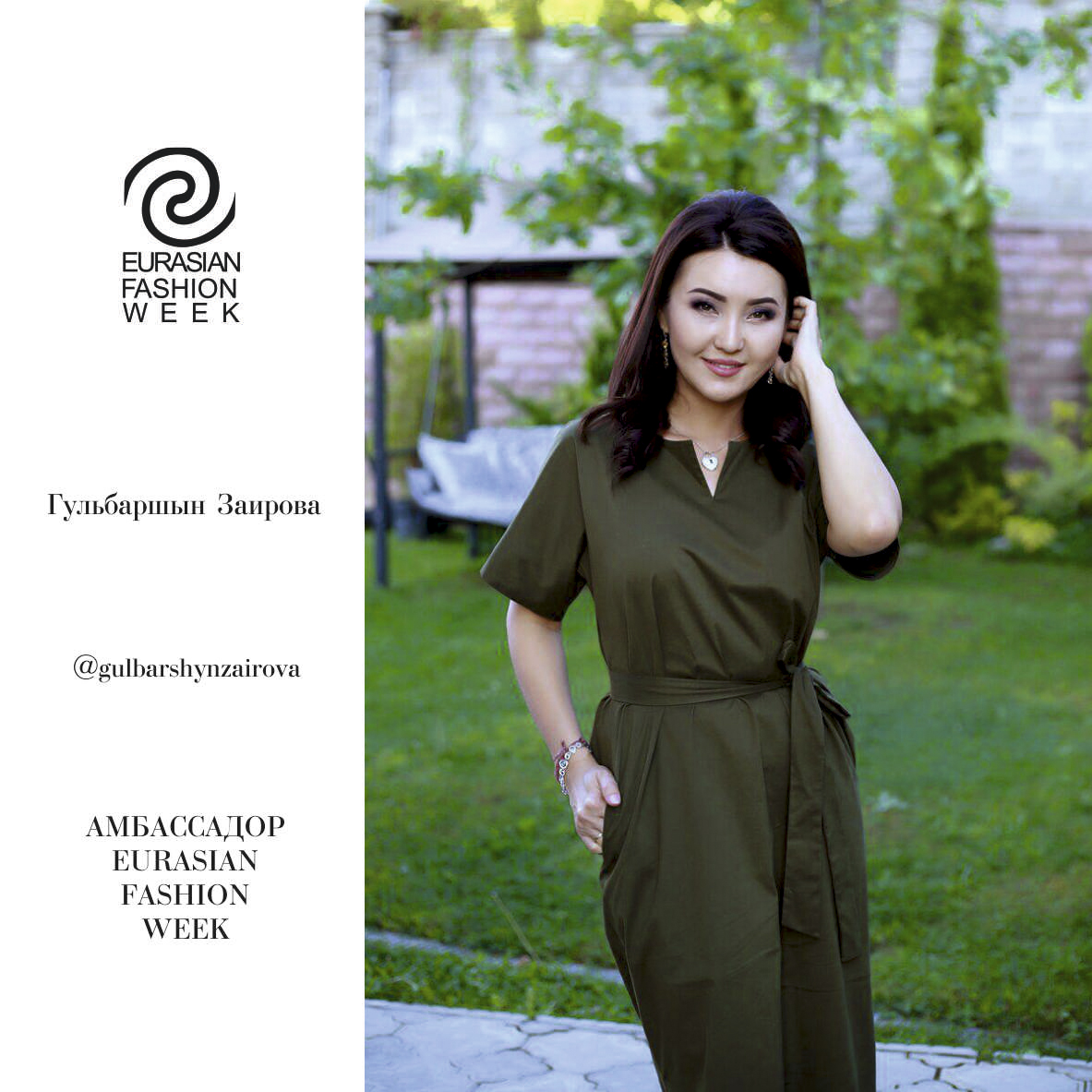 Asha Matai is an actress, singer and famous TV presenter. Asha is not only a successful blogger, beloved wife and mother, but also one of the most famous media persons in the country and Kaznet. The number of her followers is over 3 million people, and the most famous international brands dream of cooperating with her.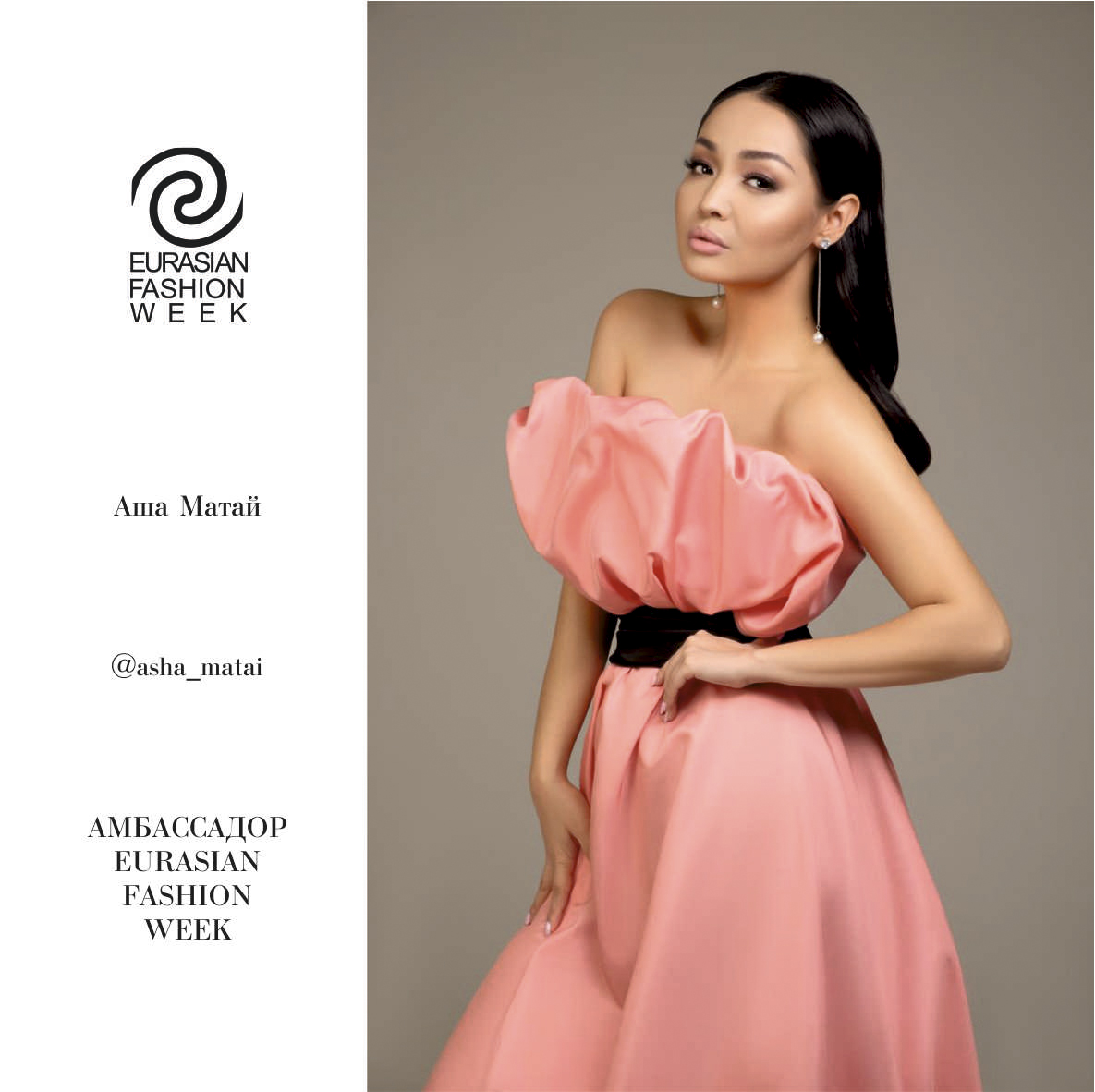 Ramina Taipova is a business lady, blogger, mother of two wonderful girls. In the near future plans to open a family restaurant. Ramina loves to travel, play sports, leads an active lifestyle and loves spending time together with her family.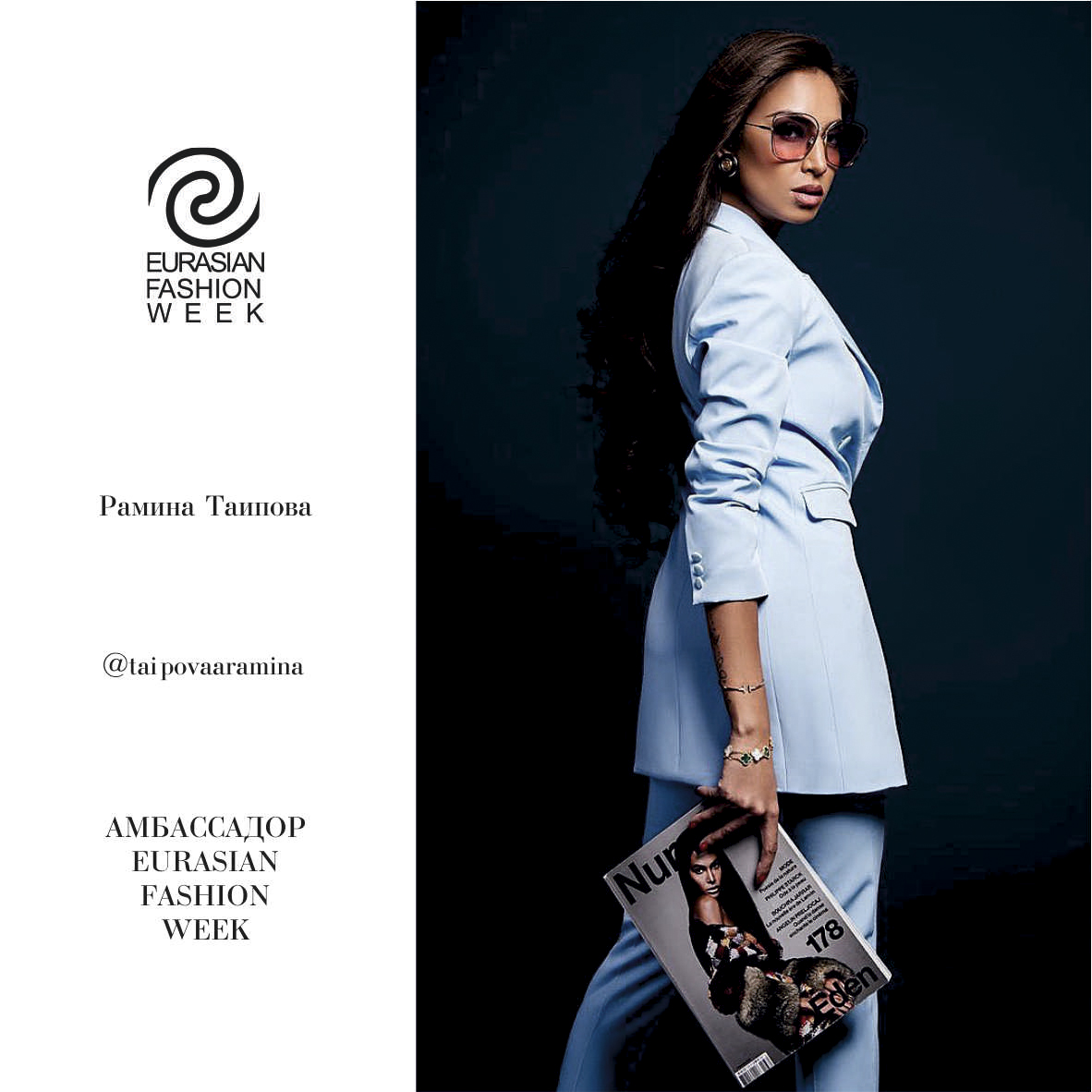 Alina Lee is a model, a popular blogger on Youtube. She takes part in major international projects and works with domestic and international brands (she recently took part in the filming for Brosh Jewelery, became the EFW Ambassador).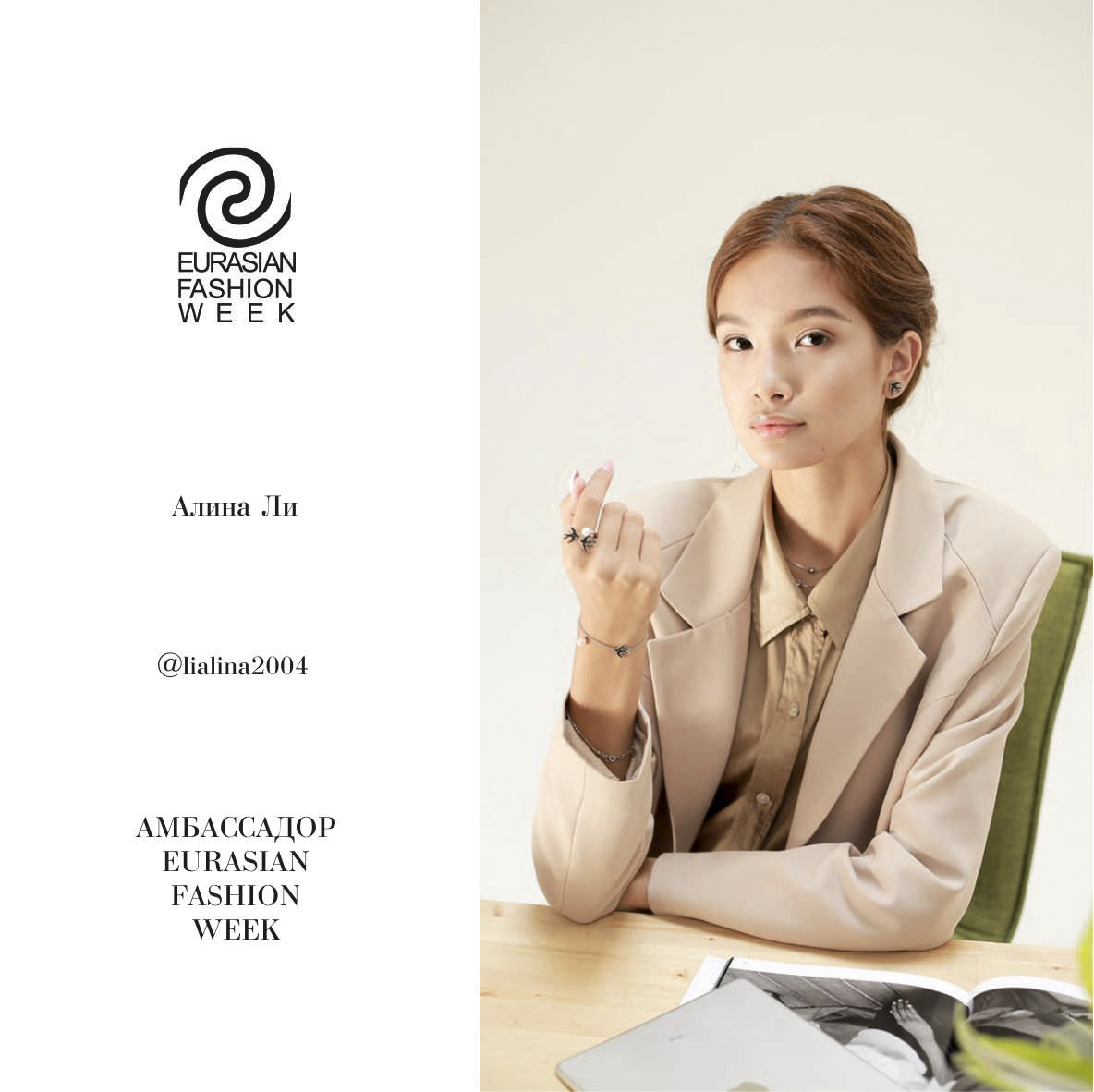 Arai Malgazdar is a business mother and a successful manager. He brings up the most popular sisters-bloggers of Kaznet – young Aminokka, Adiokka and Babyaruka. Aray herself is a recognizable media person, participates in many projects and has recently become an EFW Ambassador.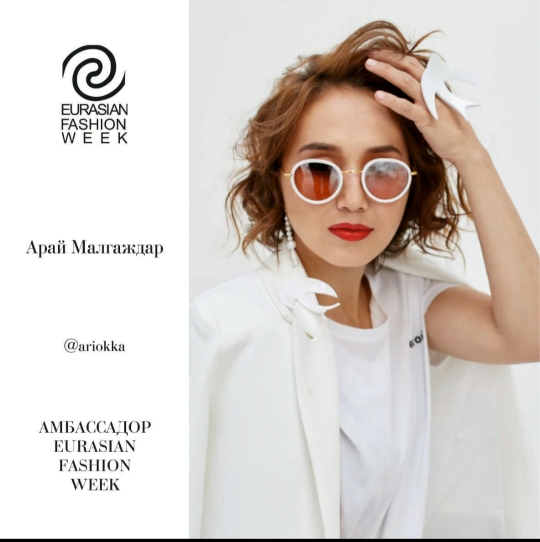 Ilyas Bordathanov is an official brand ambassador for EURASIAN FASHION WEEK S / S '20, a lifestyle blogger, entrepreneur, showman, aspiring designer, founder of the IB BRAND apparel brand.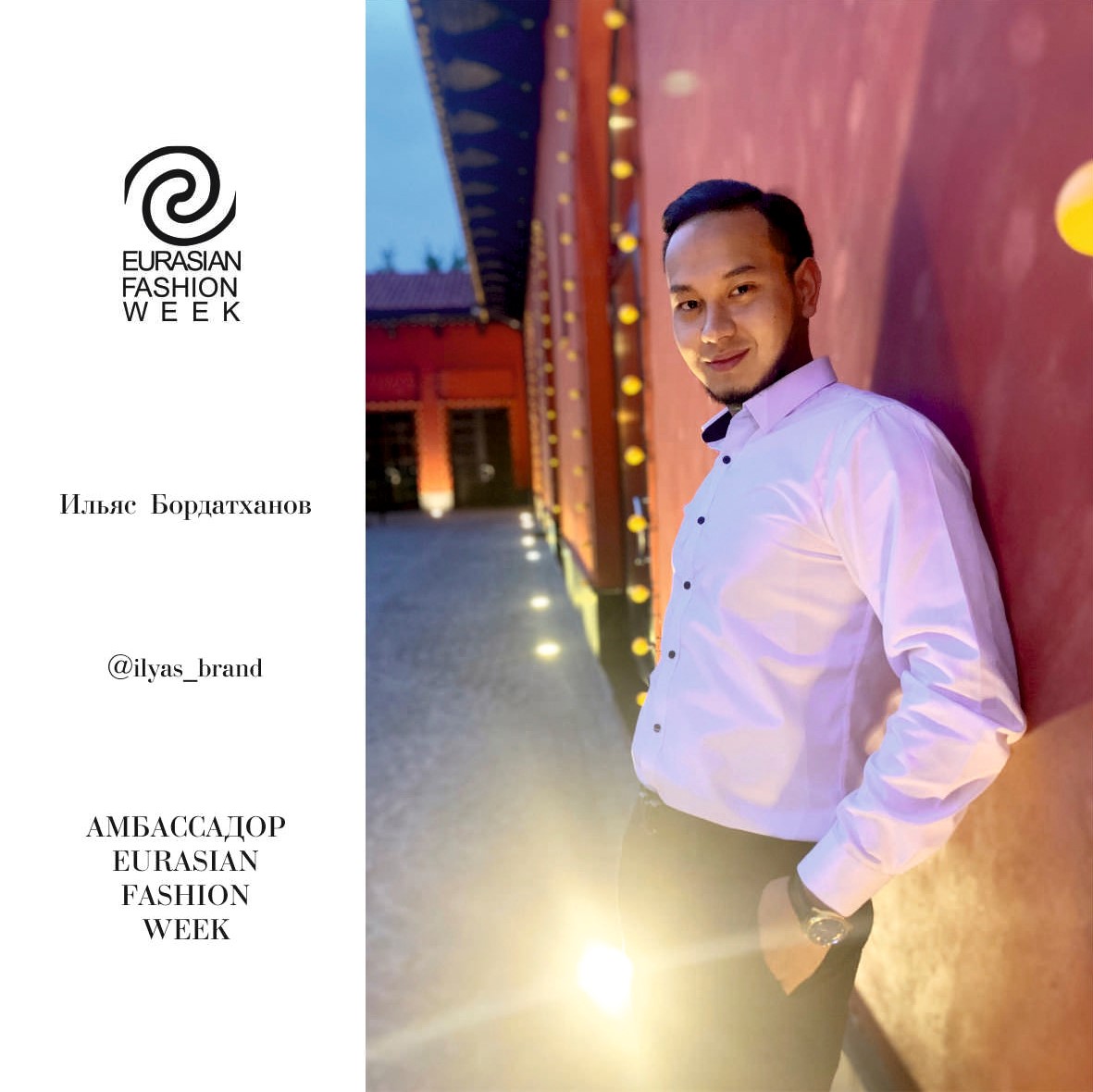 Alisher Karimov is a Kazakhstani pop singer, musician and composer. The artist began his career in 2005. Finalist of the second season of the Superstar KZ project.
He represented Kazakhstan at various international competitions in Belarus, France, Turkey, Latvia, America. Alisher was the first Kazakhstani artist to organize a big tour of the cities of Kazakhstan. Received an EMA award from the Muzzone channel as "Artist of the Year" and "Artist of the Five Year".
In February 2016, Alisher Karimov was awarded the state nominal Prize of the Fund of the First President of the Republic of Kazakhstan. And in December 2018, by the decree of President Nursultan Nazarbayev, he was awarded the honorary title "Honored Worker of the Republic of Kazakhstan".