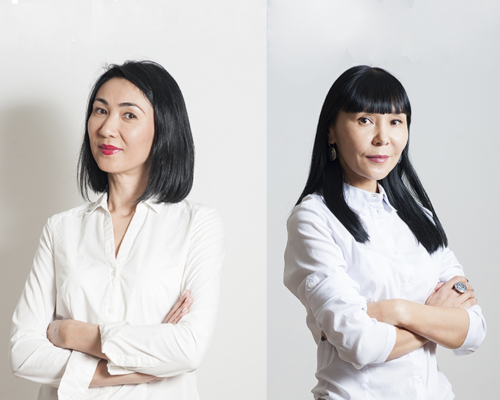 Do you remember the patchwork from childhood – these bright islands of happiness, made by our grandmothers and great-grandmothers? And how much light and warmth they gave off? Only handmade items might have this energy. As to create them you need a great love for what you're doing. And a very light mood.
Sewing patchwork was and still is a test of assiduity and hard masters who have secrets and jewelry accuracy. Our workshop – our creative laboratory, is located in the center of the southern capital of Kazakhstan, Almaty. This is where all the fun happens. It employs our friendly team, which can already be called a family.
Almost each of our goods is hand-stitch items kurak (stitched together scraps). Tactile feelings are really important for us. Therefore, the choice of fabrics is treated with a special thrill: whether it is a home textile or clothes, we use only natural materials – linen, velvet, velour, cotton, crepe de chine and so on.
Our special pride is author's print on flax with the words "Zhanym" (my soul) and "Aynalayyn" (beloved, dear), which are the warmest and tender expression of love for each Kazakh. It's a kind of our message of love, which we hope you will like.
In our clothes we give preference to boho-style, but at the same time we create our own, where there is a vintage, ancient color in a modern interpretation, free cut, hand stitch and laconicism. When we create a design, we are inspired by historical films, books. We monitor the fashion trends of the leading brands in the world, but do not pursue a fashion, giving priority to quality, style and love for tradition.